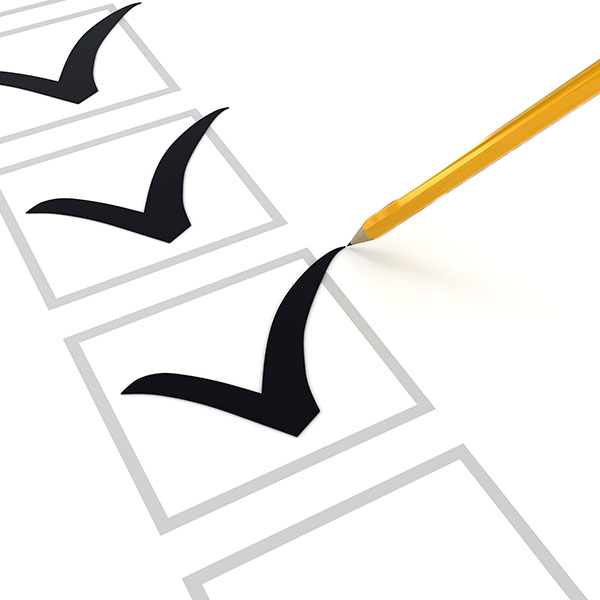 At Comfort Aire, Inc. we strive for 100% satisfaction in everything we do. We value your opinion and invite you to tell us and others about your experience with us. Please take a few moments to tell us what you think by leaving us a review here on our website or on any of these popular review sites or social networks.
Read what other customers have said about us.

All trademarks or brands on this page are registered by their respective owner and are not affiliated with our company, nor do they endorse or sponsor our products or services.
Reviews of
Comfort Aire, Inc.
(Based on 37 rated reviews)
09-Mar-2018
Product or service reviewed: Service furnace
Very professional and vast knowledge of heating system.
JENNIFER JACKSON
Riverdale
08-Mar-2018
Product or service reviewed: New furnace
My service request was handled with courtesy and expedience! Cost was reasonable. Repairman Ronier, was knowledgeable and gets A+ very knowledgeable and walked me through everything with an excellent detailed explanation. very polite professional and even my inspectors said the workmanship is top notch. I love the fact that they are employee owned. These guys get my highest seal of approval and my standards are very high. I highly recommend this company if you want top notch knowledge, quality and professionalism. Great job guys! Keep up the good work because it's obvious that you take great pride in it. Markus.
05-Mar-2018
Product or service reviewed: Furnace repair
Trustworthy, Professional and thorough with work , Will highly recommend, Thanks Ron !!
Karen Dryer
Country Club Hills
20-Feb-2018
Product or service reviewed: Furnace clean,furnace repair
Very professional staff with very affordable prices. I would definitely recommend
14-Feb-2018
Product or service reviewed: Motor/ fan condenser
I found him on line, call and send Ron a picture, he went and got my part, came out at 9.00 in the evening and got my furance working better than ever, would recommend him to anyone, he was kind and very reasonable, also handsome... Thank you Ron
12-Feb-2018
Product or service reviewed: Furnace
Great!!! Nice technicians got to the root of the problem a d fixed it. Very easy to reach and works late hours. Great experience couldn't have asked for better service.
12-Feb-2018
Product or service reviewed: Furnace
Great service the owner was very professional and on time I will definitely use this company again
10-Feb-2018
Product or service reviewed: Furnace check
Within 15-20 minutes of making an online inquiry, Ron was at my house checking the furnace. He assured me that the furnace was in great condition and informed me of little changes I needed to do to make it more efficient. He was very knowledgeable, courteous and professional. Definitely put my mind at ease. I would recommend Comfort Aire to everyone and will definitely be using their services in the future!
Chandra T.
Merrillville, IN
03-Feb-2018
Product or service reviewed: Service agreement
I wish to thank you, and praise your company, for being so understanding about the mix-up caused by my mother's confusion. What could have been a very costly error on her part became a minor expense due to your company's compassion. Doing the, heating, and air conditioning work without being paid on-site, being prudent about my mother's request to take her to the bank, and allowing us to cancel the service agreement, are commendable actions and, in my opinion, speak highly of the ethics of your company. I shall certainly share this positive experience with others and consider using your company in the future when needed
03-Feb-2018
Ron was very professional. Diagnosed and fixes the problem in 5 minutes. I will be using them again. Thank you for your great service Ron!
30-Jan-2018
AWESOME!!!!!!!!!
28-Jan-2018
Product or service reviewed: Clean & Check done well for $29.00 thanx
Wonderfull service, well worth it . 5star
28-Jan-2018
Product or service reviewed: Service
They are seriously genuinely great people who do what they can to help others! Never anything bad about this company.. Ron & his crew are great..
Jerald holmes
Merrilllville
Wonderfull service & pricing
27-Jan-2018
Product or service reviewed: Furnace, hotwater heater, a/c
We recently had Comfort air Heating and Cooling come out and replace our furnace, ac and hot water heater. We had an issue with a carbon monoxide leak in our home and needed to address the issue with our furnace immediately. I called the company at 7:20 am one morning and the sales representative was at our home by 11:30 am that day. Ronier was wonderful. He took the time to explain everything to us and the differences in the various products he offered. My husband and I asked many questions and he was polite, thorough and patient. We had received other quotes and Comforts quote was far and away (by several thousand dollars) the best one we received and we were receiving a superior product. They came the next day to install the unit with no additional rush fee (that other companies wanted to charge us). The installers were wonderful. The were clean, polite and quiet. We didn't even know they were there. It was a large job and the install took the entire day (about 7 hours) and my husband and I never saw the workers taking a break or sitting around. They worked hard to ensure we had our furnace up and running as soon as possible. Within 36 hours we had called, set up the estimate, purchased and had our new furnace, ac and hot water heater installed. We could not have been more pleased with Comfort air at every step of the process. I would use this company without hesitation again. We highly recommend them!
Clogged chimney only, no parts needed
27-Jan-2018
Product or service reviewed: Sevice
Everything was great Ron! Personable & knowledgeable people who spoke directly & honestly with me & my needs in mind. Stay real and maintain the compassion, moderation, and humility that seems to have worked so well for you. Thank you!
Marshall washington
Olympian fields
23-Jan-2018
Product or service reviewed: Service
Filter change & batteries for thermostat..
21-Jan-2018
Product or service reviewed: New furnace
This guys has a imaginable creative mind for furnace installs. He took my furnace & a/c , rearanged some ducts and set our furnace in the middle of our basement. We went with the 96% variable speed Ruud system.. after dealin with him, we ended up rearranging some rooms in our basement all because we were able to move our furnace 15 to 20feet towards the middle.. No one else came up with any imaginative suggestions.. use this guy , he's very creative.. Thanks Ron... highley recommended!
Honest repair on our furnace
20-Jan-2018
Product or service reviewed: Furnace repair
I called to inquire about service after finding the website on the internet, I told them what the problem was then I was told what the solution would probably be. The repairman came prepared to complete the job and got it done quickly. Now I have piece of mind knowing I'm not going to freeze tonight!! The guy seemed pretty knowledgeable and trustworthy, the price wasn't to bad either, I will definitely used this company in the future.
09-Jan-2018
Product or service reviewed: Heating Element
Ron was awesome! The furnace was not heating the house. I called Comfort Aire and Ron got here as soon as he finished his other job. He was a very friendly guy and knew his stuff. He had the furnace up and running in less than an hour. The price for the repair was a lot less than other companies. Would definitely call again. Thanks.
05-Jan-2018
Product or service reviewed: House visit no heat
New furnace installed at a great price... 2-stage Ruud at $2,300.00 4to6hundred cheaper than everyone else. Great job aswell. Thanks guys
03-Jan-2018
Product or service reviewed: Service on boiler
nI called Ron in a panic. He sent the service guy in a timely manner considering it was 10 degrees and a busy time for the company. The service provider was very polite, professional, and knowledgeable. I will absolutely call them again and also refer customers to them!. I was confident in the service provided.
02-Jan-2018
Product or service reviewed: new furnce
impressed with furnace layout . looks really good, high recomendation for installs
27-Dec-2017
Product or service reviewed: Furnace Repair
Came out really quickly. Good price. Will definitely use again.
17-Dec-2017
Product or service reviewed: Indiana
I'm always very skeptical when reaching out to contractors, however I couldn't be any happier with the service that I received. I was contacted within seconds of submitting an inquiry online and although it was outside of "normal" working hours, the technician still offered to come by to take a look at my furnace. Despite the dropping temperature, I almost refused expecting some enormous hidden fee(s), but that wasn't the case. Not only was he knowledgeable and professional, he was also extremely helpful and patient while offering tips on proper maintenance, etc. I highly recommend their services, so much so that I've already began recommending Comfort Aire to my family and friends. Thank YOU so very much!
17-Dec-2017
Product or service reviewed: Service
after explaining all our options we chose the furnace and hot water heater that we thought best fit our needs. They came a week later exactly at 8 am when they said they would and later that afternoon they were finished! How refreshing it is to deal with a company that is thoroughly professional and reliable--and we love it that they plainly have it on their vehicles that they are a faith based company--that means a lots to us also! Great job to all the technicians who helped--especially to Ronier
Ronald Roberson
Highland Indiana
15-Dec-2017
Product or service reviewed: Furnace
Wonderfull Service & quick
21-Sep-2017
Product or service reviewed: Central Air Unit
Ritchie came out and checked my air conditioning unit. He did a great job and explained how everything worked. Very knowledgeable and professional. I will definitely recommend these guys to anybody. Great work Ritchie!
17-Sep-2017
Product or service reviewed: air unit
5.0 star rating 09/17/2017 Comfort Aire did an A+ job. My ac unit went out on one of the hottest days in September. I found Comfort Aire on Thumbtack. I reached out to them and two other companies about service. I received pre-packaged automated responses from two of the companies, but the one from Comfort Aire was personalized and detailed, providing different resolutions to my issue. I asked him if he could come out and he was at my house by 8 a.m. I have learned that most contractors are good at their trade and not great on the office side (emails, phone calls, etc.) which is frustrating for professionals. This has NOT been my experience with Comfort Aire. Every step of the process was incredibly seamless. Ronier was extremely helpful and patient as I asked questions in an effort to better understand what he was proposing for my issue. Ronier diagnosed my issue, showed me the problem and installed a new unit by 2 p.m. Professional and quality work. I will definitely call Comfort Aire for all my AC/HVAC needs in the future.
Erica Rodriguez
Calumet City, Illinois
12-Sep-2017
Product or service reviewed: Furnace
I read the other positive reviews and thought I would give Ron and his team a try at Aire Comfort. I am certainly glad I did. I called the owner Ron and told him I just moved into a new house and I wanted him to come out and check out my furnaces. He sent out one of his workers, Ram, who was very knowledgeable. When he tested the unit we noticed that the humidifier was leaking. He made a few adjustments and it was fine. They were friendly, on time and very reasonable. I will be using them for any issues going forward with my furnace or air conditioner units. Found a great company I can trust. Mark L .
20-Jul-2017
Product or service reviewed: A/C
Heres what we got from Ron: Excellent service & a great price. Combine that with a great price and a job well done with an immediate response time.
19-Jun-2017
Product or service reviewed: Air conditioner
I called Comfort Aire to repair my air conditioner. The air conditioner is over 15 years old. It needed a capacitor and freon. Ron, the service person replaced the capacitor and stated that my air conditioner was not receiving the freon properly. He only charged me for what it did receive. I appreciate his honesty.
07-May-2017
Product or service reviewed: Mother Board for furnace
Finally someone who is honest and very professional.Ron diagnosed the problem over the phone and after coming out and checking gave me options.. he kept me informed of cost and came in the next day and repaired our furnace. Will be telling all my friends and family about this company. Ron is the best !
12-Apr-2017
Product or service reviewed: Furnace , coil & outside condensing unit.
This Is The Best Guy in Town!!!! Ronier gave me a great price, showed up on time, and delivered a very beautiful final product. Ronier is a very nice guy, very polite, and very professional. He installed a new system at one house for me, and after seeing his work I knew right then that he was my new go to guy! Now Ron is working at another house I just picked up, and doing a whole new system with all new duct work; pretty big job! No job is too big for Ronier! Perfect, flawless, and awesome job Ron, thank you!!!
Martin Brown
Chicago, illinois
26-Mar-2017
Product or service reviewed: High efficiency 96% & 16-seer Ruud Hvac system
MJ Ronier's service is outstanding in replacing my furnace and AC system. Honest and willing to explain the details. I would recommend him for your next heating and/or AC project. Five stars
Mathew Joseph
Tinely Park Illinois
15-Mar-2017
Product or service reviewed: Furnance circuit installation.
Great Service , Ronier came by our home & changed our circuit board & wire harnesses, the other 3 companies told me I had to get a new furnace... they were quoting anywhere from $2400 to $3100 We got it fixed for $572.00 bucks... would definitley recommend...
03-Mar-2017
Product or service reviewed: Furnace repair
I am very satisfied with the services which was completed on my furance. The price was very reasonable and my furance works like it's brand new. The work was done in a professional and timely manner. Also, Ronier made sure my family had heat and made sure my furance was working properly. I highly recommend Comfort Aire Inc. for affordable heating and air conditioning.
09-Feb-2017
Product or service reviewed: remove and replace furnace
I am 100% satisfied with the service i received from Comfort Aire. They are the company i choose from two other quotes. When Ron came to my house his experience, knowledge, and honesty surpassed the competition not to mention the price was more then fair. The job was very well done and everything is working great. I highly recommend this company to anyone and will be using them myself for future related work.